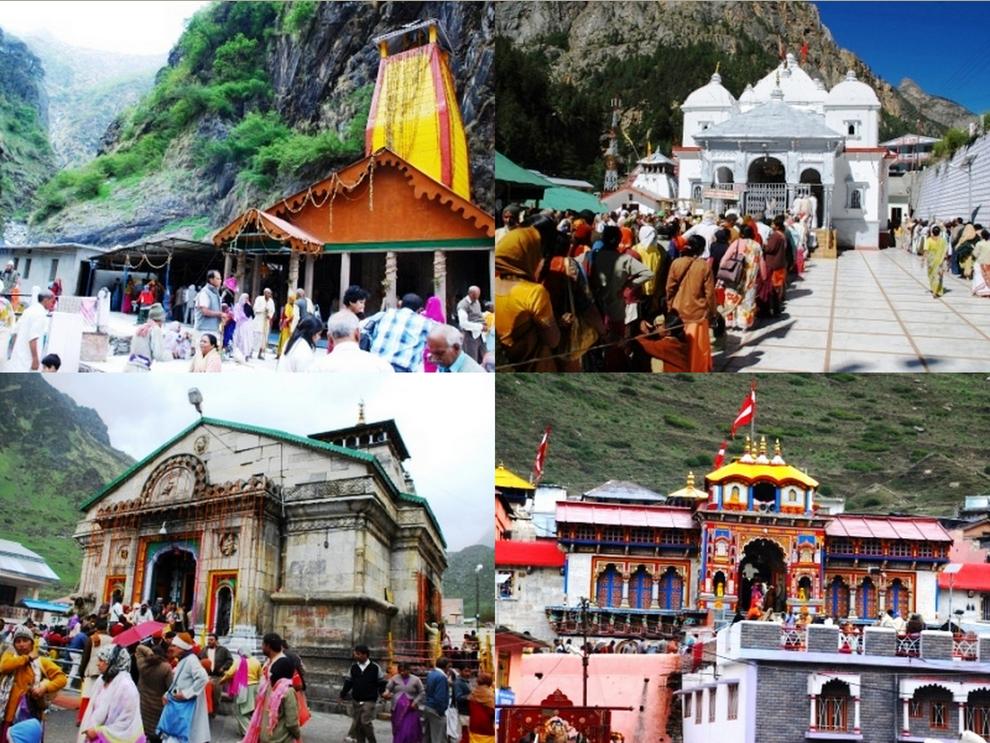 Yatra Char Dham
Char Dham opening and closing dates are declared by the Char Dham temple committee that is Kedar-Badir Madir Simitee. Chardham Yatra 2016 opening date is 09 May on Akshaya Tritiya day – Gangotri and Yamunotri temples opens on 08. Badrinath Temple on 10 May 2016 and Kedarnath Shrine on 09 May 2016. The closing dates of Chardham Yatra are during the Diwali time 30 October 2016.
Yatra Char Dham is a sacred journey of the 4 sacred Tirths in North India – Yamunotri, Gangotri, Badrinath and Kedarnath. It is a spiritual journey which brings you a step closer to yourself. We offer Private tours of Yatra Char Dham from New Delhi, Haridwar and Dehradun by Tata Indigo, Swift Dzire, Tempo Traveler, Mini Coach and Bus. You get options to select the vehicle you want, the hotel type and also to customize the trips to your requirements. The service quality is good and value for money.
We use licensed, well maintained vehicles, professional licensed drivers who are well versed with routes and know the localities. The hotels are chosen to deliver good amenities and facilities. Our tour managers are available 24*7 to offer any kind of assistance if required. We take extra care white traveling with elderly and kids. You can book a Yatra Char Dham tour with us and experience comfort and convenience throughout the journey.
Please go through the packages, prices and terms. You can contact us for any query. We will be waiting to hear from you..
You can also fill the form and we will get back to you. Happy Journey!